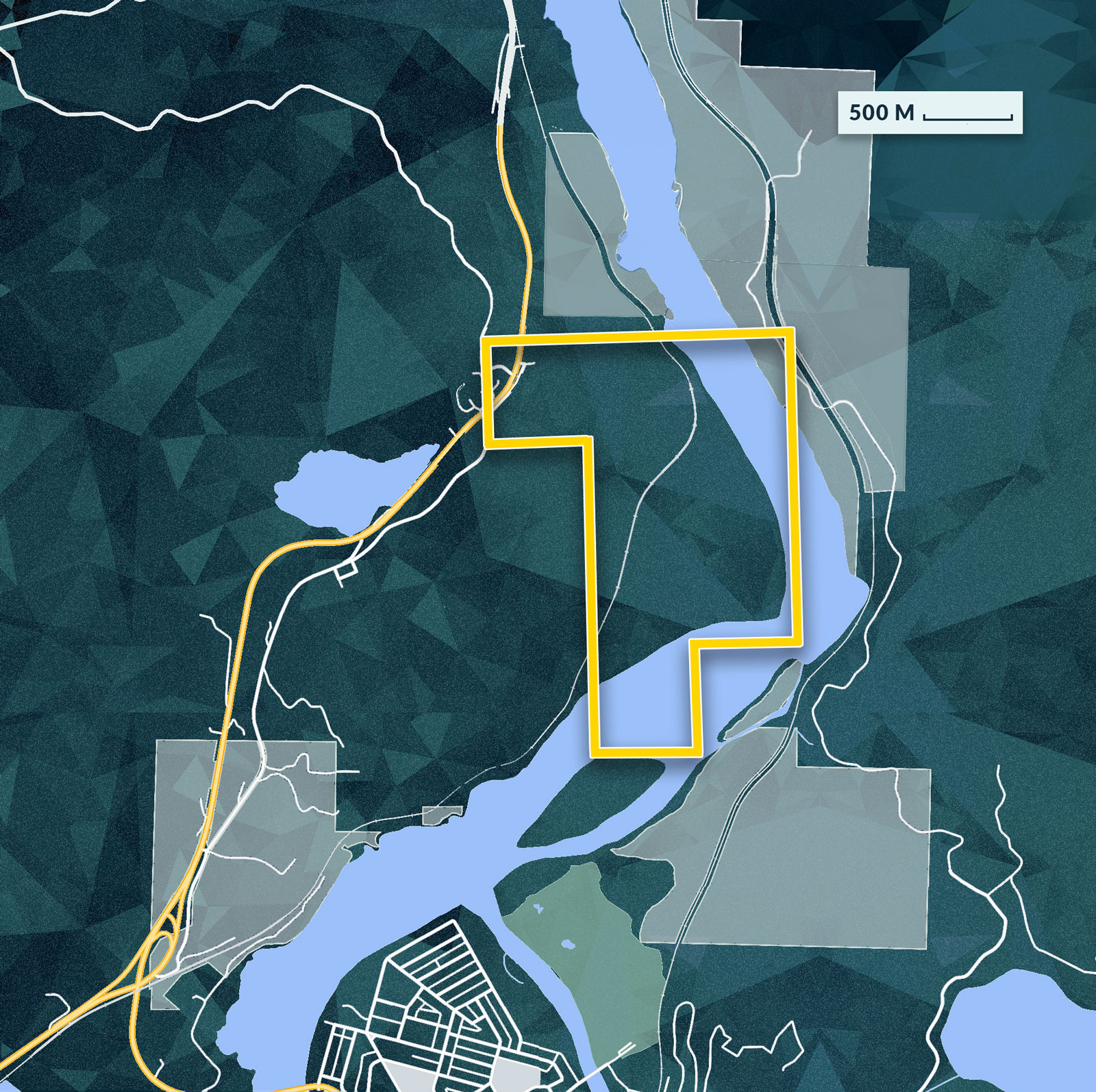 Canyon Gold Expects to Produce High-Quality River Gravel and Gold
The company asset includes 160 privately-owned acres comprised of a gravel bar and alluvial gold project. The total historic and recent exploration program data suggests a projected pro forma value of over $1 Billion at current market prices, with a life expectancy exceeding 100 years. The company's primary focus is supplying high-quality river gravel to the construction industry in Metro Vancouver and the Fraser Valley.
Canyon's processing operation expects to generate a valuable bi-product – alluvial  gold. As the gravel is washed, the recovered gold enhances our income-stream by a projected 1/3rd. The site has historic and recent exploration testing results indicating a viable project.